PACC is monitoring the development and the impact of the COVID-19 pandemic. We will keep the communities and members we serve up to date on any information and services to help businesses. We are going through this unprecedented disruption together. The Chamber office is closed out of caution for our staff and members. While we may not be "in the office" physically, we will be working remotely each day to ensure that your business is prepared for what's to come. While the precautions we are taking now are necessary, we are still conducting business as usual. We are available by email and phone and will continue to be a voice for your business in the coming weeks as our community focuses on navigating this situation.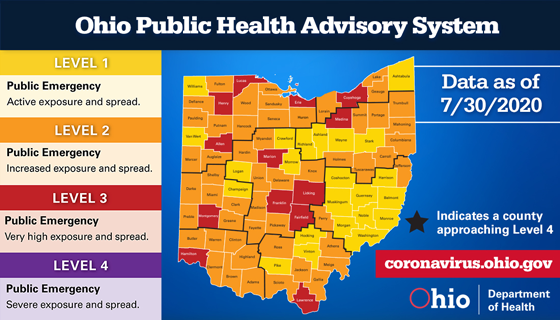 Cuyahoga County is currently LEVEL 3. Gatherings of more than 10 people are prohibited. Governor Mike DeWine announced on Thursday, July 23, a statewide mask mandate is in effect for citizens living in all 88 Ohio counties.
Governor DeWine also announced a travel advisory for all individuals coming into Ohio from states reporting positive COVID-19 testing rates of 15 percent or higher. Those traveling from one of the following states should self-quarantine for 14 days at home or in a hotel.
(Alabama, Arizona, Florida, Georgia, Idaho, Mississippi, Nevada, South Carolina, Texas) The self-quarantine recommendation applies to those who live in Ohio and to people who are traveling into Ohio from any of these states.
All businesses must follow general safe business practices as they reopen. Those include requiring face coverings for all employees, and recommending them for clients and customers at all times; conducting daily health assessments or self-evaluations of employees; maintaining good hygiene and social distancing; cleaning and sanitizing workplaces; and limiting capacity to meet social distancing guidelines.
PROTOCOLS FOR ALL BUSINESSES
Require face coverings for employees and recommend them for clients/customers at all times.
Conduct daily health assessments by employers and employees (self-evaluation) to determine if "fit for duty."
Maintain good hygiene at all times – hand washing, sanitizing and social distancing.
Clean and sanitize workplaces throughout workday and at the close of business or between shifts.
Limit capacity to meet social distancing guidelines.
Establish maximum capacity at 50% of fire code.
Use appointment setting where possible to limit congestion.

TAKE THE FOLLOWING ACTIONS WHEN A COVID-19 INFECTION IS IDENTIFIED:
Immediately report employee or customer infections to the local health district.
Work with local health department to identify potentially exposed individuals to help facilitate appropriate communication/contact tracing.
Shutdown shop/floor for deep sanitation if possible.
Professionally clean and sanitize site/location.
Reopen in consultation with the local health department.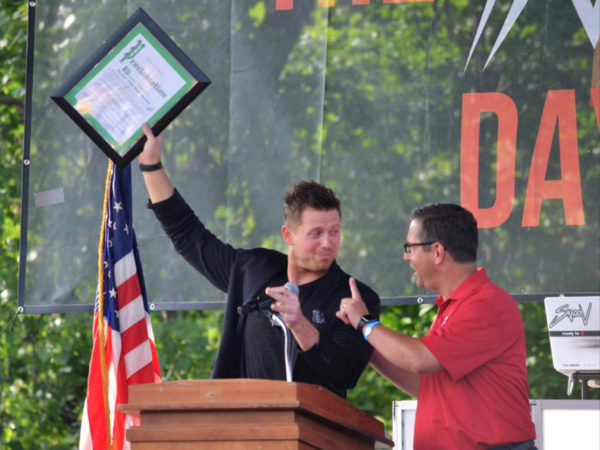 CONNECTIONS
Collaboration is at the heart of what we do. PACC is a partnership of people working together to build a better community. Successful Partnerships with all levels of government & community organizations make it possible for us to accomplish our goals.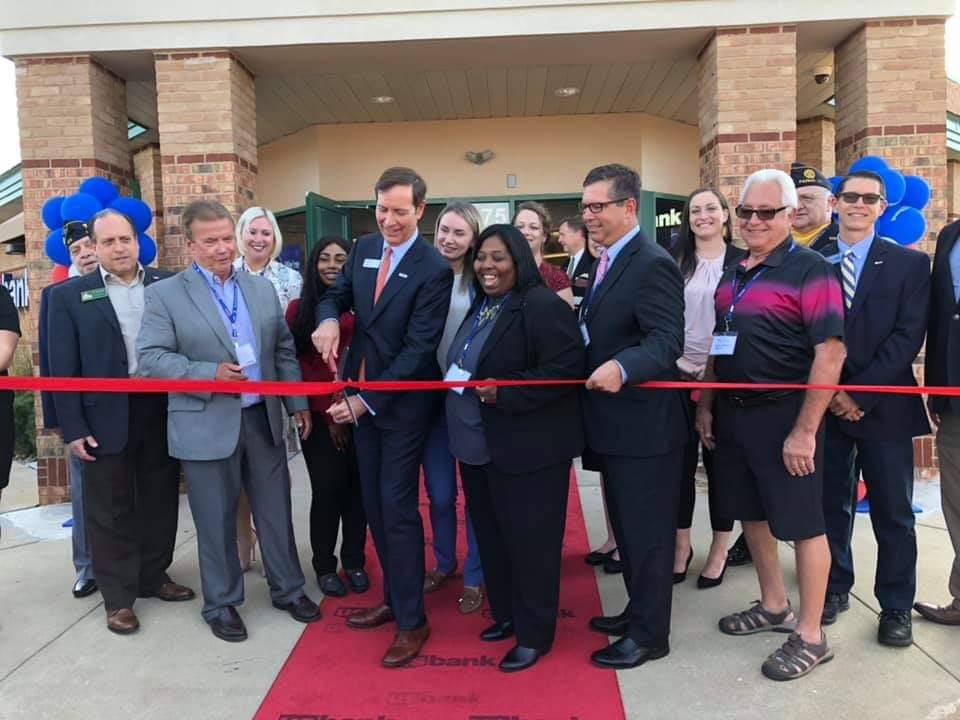 RESOURCES
Members receive significant benefits and opportunities through our partnerships with the Council of Smaller Enterprises & the Northern Ohio Area Chambers of Commerce. Connect with members & the community through PACC activities & events.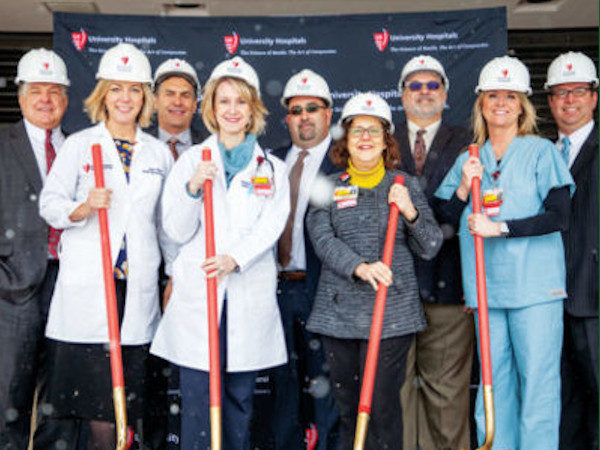 COMMUNITY
The Chamber communicates with scores of companies each year about locating in our area, thereby providing more jobs and an increased tax based for community funding. PACC continuously seeks ways to attract more customers into the area for local businesses.
GROWTH, CULTURE
+ COMMUNITY
Our Mission is to promote economic development & protect business interests in the Parma Area.
Strategic Partners are local businesses that has been identified by PACC as champions for the communities we serve by promoting the mission of Parma Area Chamber of Commerce. This Partner has a commitment to providing ongoing value to our community and PACC.

READY TO JOIN US?
Parma Area Chamber is a partnership of people working together to build a better community.
PACC IS A PROUD MEMBER OF THE FOLLOWING ORGANIZATIONS