PACC is monitoring the development and the impact of the COVID-19 pandemic. We will keep the communities and members we serve up to date on any information and services to help businesses. We are going through this unprecedented disruption together.
On Sunday, March 22th, under the direction of Ohio Governor Mike DeWine, Ohio Department of Health Director Amy Acton, M.D., MPH issued a director's order to require all Ohioans to stay in their homes to prevent the further spread of COVID-19 beginning at 11:59 p.m. EDT on Monday, March 23, 2020 until 11:59 p.m. on April 6, 2020.
This order prohibits holding gatherings of any size and closes all nonessential businesses.
It does NOT prohibit essential activities like going to the grocery store, receiving medical care, or taking your pet for a walk. Residents can return home from out of state and can leave the state. The order outlines important information that every Ohioan should know.
Find Ohio's #StayHome order here: https://bit.ly/2vDzM02
Based on guidance from Governor DeWine and public health professionals regarding COVID-19, the Chamber office is closed out of caution for our staff and members. While we may not be "in the office" physically, we will be working remotely each day to ensure that your business is prepared for what's to come. While the precautions we are taking now are necessary, we are still conducting business as usual. We are available by email and phone and will continue to be a voice for your business in the coming weeks as our community focuses on navigating this situation.
We will continue to update information on our website and Facebook page as it becomes available.
For the latest updates and information about the virus nationally, visit the CDC's Coronavirus page.
For information about the state of the virus in Ohio, visit the Ohio Department of Health COVID-19 page.
Latest News
_____________________________________________________________________________
BUSINESS SUPPORT/RESOURCES
Small Business Support
The President announced loans through the Small Business Administration on Thursday evening. The Lt. Governor also talked about those in today's State press conference.  Apply for SBA Disaster Assistance in Response to the Coronavirus – Currently, the State of Ohio is working feverishly to gather the necessary documentation to qualify for the Emergency Relief Funds through the SBA.  While we wait, the SBA can assist in starting the necessary paperwork to be ready.
Here in Ohio, the Development Services Agency is helping to take the lead and they have asked that any small business owners who have been affected please send your contact information to the following email address: BusinessHelp@Development.Ohio.Gov and they will follow up with you.
Impacted Employee Support
Your employees may be affected by the temporary restrictions put in place. The Governor's office also announced several initiatives to help:
They are broadening current state policy to clarify that individuals that are quarantined by a health professional or by their employer are considered to be unemployed and will not be subject to requirements to actively seek work during the period of emergency.
This also applies to companies that determine it is necessary to temporarily shut down operations due to the current emergency.
Ohio currently has a 1-week waiting period before an individual can receive unemployment. In order to expedite the payments to impacted Ohioans, they are waiving the waiting week so that workers eligible for unemployment benefits will receive them for the first week of unemployment.
These points were taken from the Governor's Twitter page, but as soon additional details become available, the chamber office will share them with you.
Bar/Restaurant Owner Support
The Lt. Governor announced a temporary buy-back of high proof liquor products purchased within the last 30 days. The goal of this is to ease cash flow for bar/restaurant owners. Here is a release by the Department of Commerce that shares more. It should be returned to the Agency where it was purchased. If you have questions you may call 1-877-812-0013 or email ohioliquorinfo@com.ohio.gov
Workplace Safety
The Occupational Safety and Health Administration (OSHA) has resources to help employers and workers prepare for and respond to coronavirus in the workplace.
Wages, Hours and Leave
The Wage and Hour Division is providing information on common issues employers and workers face when responding to COVID-19, including the effects on wages and hours worked under the Fair Labor Standards Act and job-protected leave under the Family and Medical Leave Act.
Unemployment Insurance Flexibilities
NOTE: Check with your state's unemployment insurance program regarding the rules in your state.
The Employment and Training Administration announced new guidance outlining state flexibilities in administering their unemployment insurance programs to assist Americans affected by the COVID-19 outbreak.
Under the guidance, federal law permits significant flexibility for states to amend their laws to provide unemployment insurance benefits in multiple scenarios related to COVID-19. For example, federal law allows states to pay benefits where:
An employer temporarily ceases operations due to COVID-19, preventing employees from coming to work;
An individual is quarantined with the expectation of returning to work after the quarantine is over; and
An individual leaves employment due to a risk of exposure or infection or to care for a family member.
In addition, federal law does not require an employee to quit in order to receive benefits due to the impact of COVID-19.
Federal Response
Additionally, the House acted late last week to pass legislation to support businesses and families affected by the disruption. Here is a great overview by the US Chamber which breaks down what is included.
________________________________________________________________________________________________
PERSONAL SUPPORT/RESOURCES
What to do if you are sick
If you are sick with COVID-19 or suspect you are infected with the virus that causes COVID-19, follow these CDC steps to help prevent the disease from spreading to people in your home and community.
How to protect yourself
Older adults and people who have severe underlying chronic medical conditions like heart or lung disease or diabetes seem to be at higher risk for developing more serious complications from COVID-19 illness. Please consult with your health care provider about additional steps you may be able to take to protect yourself.  CDC Steps
Coping with COVID-19 Anxiety
Resources to help you deal with the stress and mental toll of the COVID-19 outbreak.
__________________________________________________________________________
There are 11.7 million people residing in the State of Ohio
Ohio is the 7th most populated State in the US
Ohio is 6th in the nation of older adults
ALL EVENTS POSTPONED UNTIL FURTHER NOTICE
In light of the recent spread of COVID-19 in our area, it has been decided that, out of an abundance of caution, we are postponing ALL PACC EVENTS scheduled for the next 30 days, including our Roaring '20s Gala. The future date of the Gala is TBA, but we are tentatively looking at August. All Gala tickets and sponsorships will be transferred to the new event date. Thank you for your support in this decision.
Business After-Hours Networking Event POSTPONED!
Thursday, March 12, 2020
ROARING '20S GALA POSTPONED!
Saturday, March 14, 2020
MARCH BREAKFAST CANCELLED!
Thursday, March 26, 2020
BEST OF PARMA WINNERS RECEPTION POSTPONED!
Thursday, March 26, 2020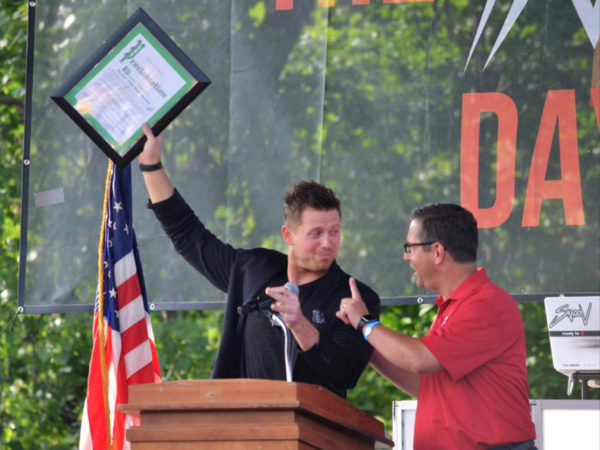 CONNECTIONS
Collaboration is at the heart of what we do. PACC is a partnership of people working together to build a better community. Successful Partnerships with all levels of government & community organizations make it possible for us to accomplish our goals.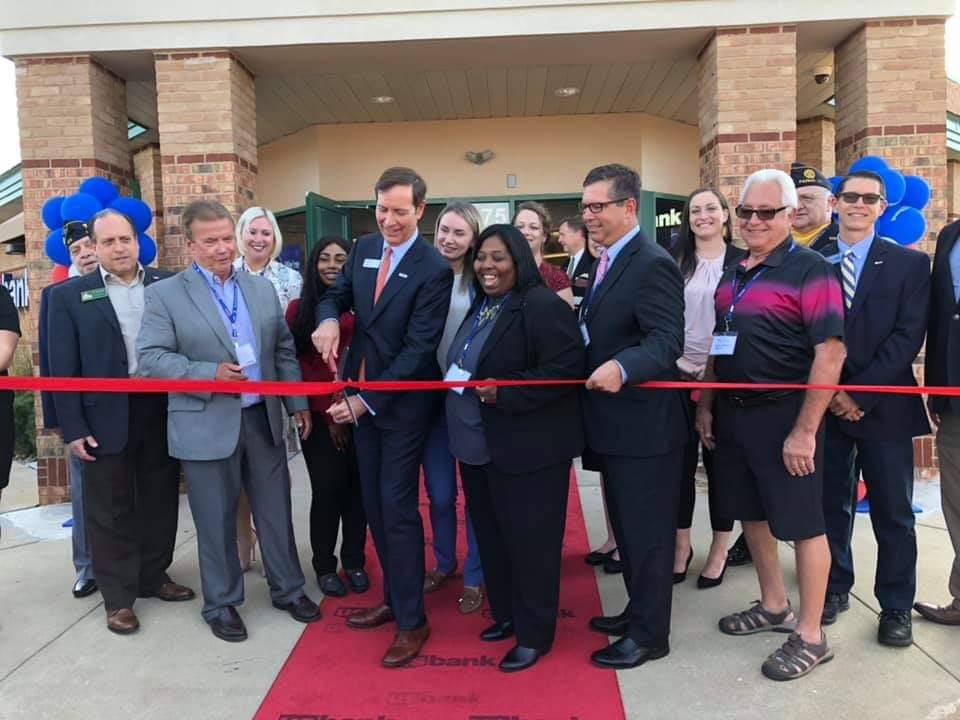 RESOURCES
Members receive significant benefits and opportunities through our partnerships with the Council of Smaller Enterprises & the Northern Ohio Area Chambers of Commerce. Connect with members & the community through PACC activities & events.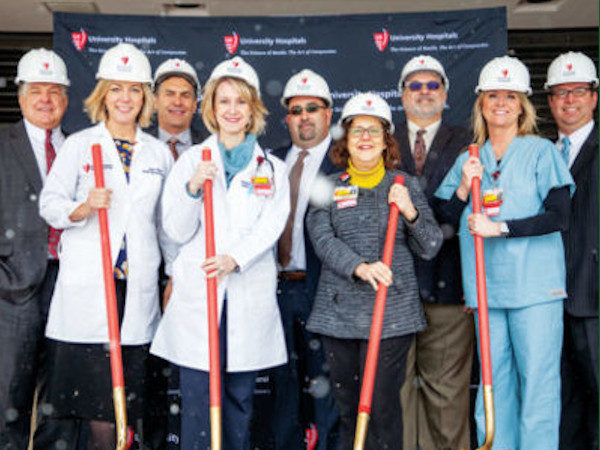 COMMUNITY
The Chamber communicates with scores of companies each year about locating in our area, thereby providing more jobs and an increased tax based for community funding. PACC continuously seeks ways to attract more customers into the area for local businesses.
ALL EVENTS POSTPONED UNTIL FURTHER NOTICE
GROWTH, CULTURE
+ COMMUNITY
Our Mission is to promote economic development & protect business interests in the Parma Area.
Strategic Partners are local businesses that has been identified by PACC as champions for the communities we serve by promoting the mission of Parma Area Chamber of Commerce. This Partner has a commitment to providing ongoing value to our community and PACC.

READY TO JOIN US?
Parma Area Chamber is a partnership of people working together to build a better community.
PACC IS A PROUD MEMBER OF THE FOLLOWING ORGANIZATIONS