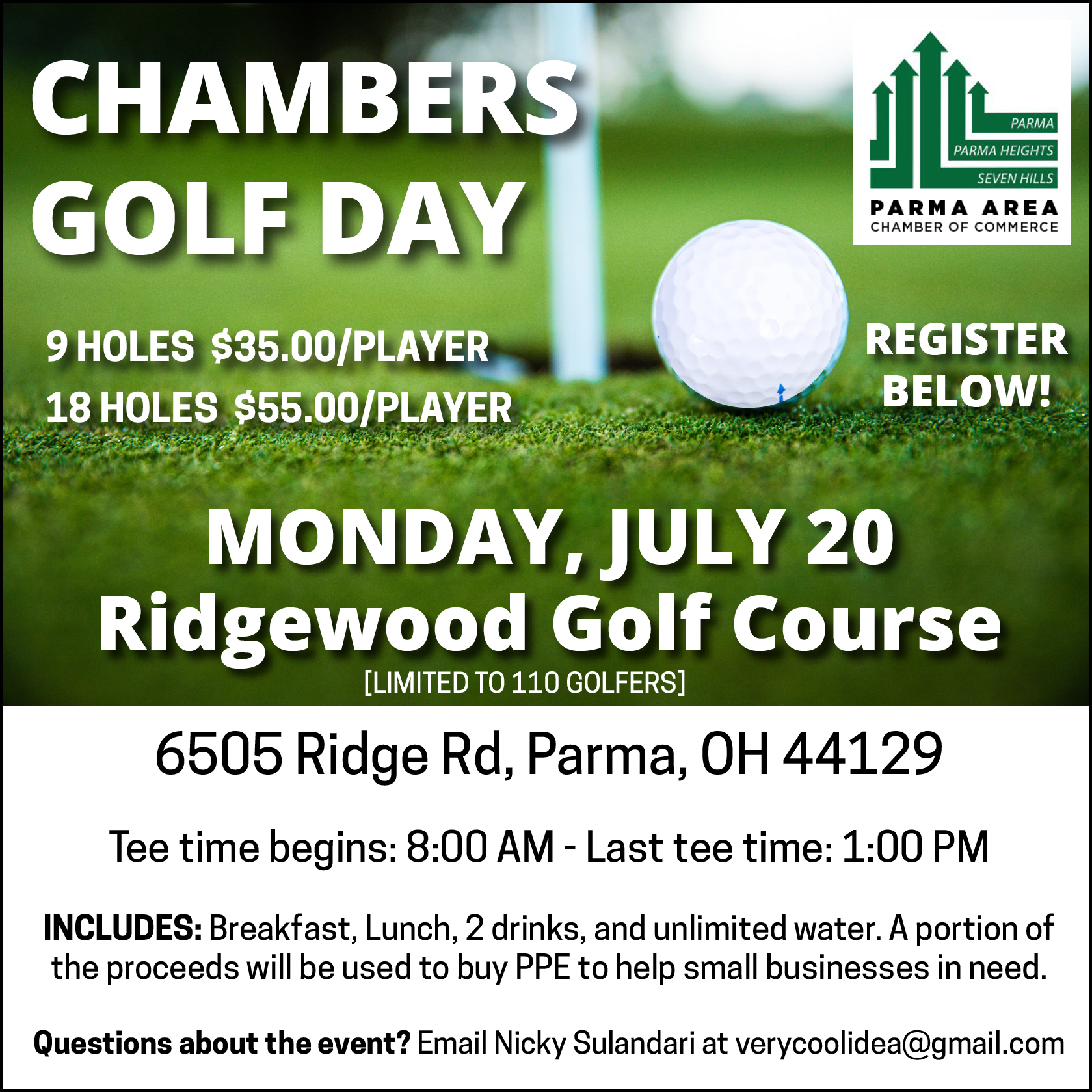 Ridgewood Municipal Golf Course
6505 Ridge Rd, Parma, OH 44129
[Limited to 110 golfers]
Registration fee includes: Breakfast, Lunch, 2 drinks, and unlimited water. A portion of the proceeds will be used to buy PPE to help small businesses in need.
COST:
• 9 holes $35.00/player
• 18 holes $55.00/ player
Please make checks out to Parma Area Chamber of Commerce.
Mailing address: 5790 Ridge Road, Parma, OH 44129
Questions about the event?
Email Nicky Sulandari at
verycoolidea@gmail.com
We are following CDC protocol, social distancing and Governor DeWine's orders that masks be worn in Cuyahoga County:
• In any indoor location
• If you're outdoors and unable to consistently maintain a distance of 6 feet or more from individuals who are not members of your household