When: Saturday, February 20th, from 10am – 1pm
Where: The Vitalant Bloodmobile at 5255 Regency Dr., Parma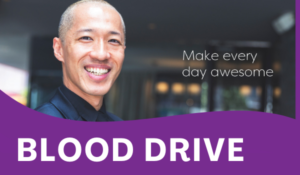 At this time, appointments are preferred & masks are required.
Please make an appointment & earn reward points at vitalant.org/OhioDonorPortal Group code: 4860When you donate blood, we'll let you know if you have the antibodies to help patients battling COVID-19. Please eat before you donate. Bring a photo ID and a list of any medications that you take.
GIVE BLOOD 

TODAY

 | vitalant.org
Eligibility questions? Call 
877.258.4825